Meet Stan.Tillotson.com on the Internet!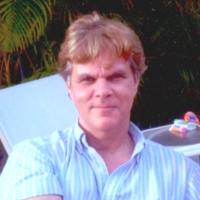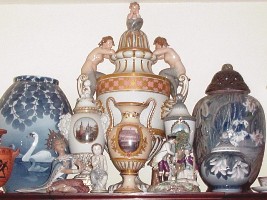 Stan Tillotson has been selling antiques and collectibles full time for 30 years, and had been doing so part time for several years prior. His specialty is Danish Porcelain (Royal Copenhagen, Bing & Grondahl, and Dahl-Jensen) and he has considerable knowledge and experience in the field. He has made substantial and valuable contributions to various books on Danish Porcelain (as acknowledged in the B&G and Dahl-Jensen figurine books published by Schiffer, and available for sale elsewhere on this website). He has published several articles on obscure aspects of Royal Copenhagen, and has given lectures and presentations to various antique clubs and appraiser organizations.
Stan.Tillotson.com is a one-man home-based operation. Buying, selling, shipping, webpage design - Stan does it all. This is strictly an Internet based business, with all merchandise stored in a nearby warehouse, and ALL deliveries done by UPS or USPS. There is no open shop associated with business; no place to view or pick up merchandise. Feel free to email any questions; additional photos are available upon request.
Stan gives a 10-day money back satisfaction guarantee on everything he sells through the Internet (see details elsewhere), and understands that a successful retail business is built on customer satisfaction - more than 75% of his business comes from repeat customers. Although eBay is a small portion of his business, he has still racked up a 7500+ rating on eBay, with a 100% positive rating, meaning that he has successfully completed more than 7500 transactions through eBay, and many of those transactions involve multiple items – sometimes 100+ items in one transaction. If there is ever a problem, he will do all he can to make it right.
Credit card security on the Internet is a major issue. Stan encourages his customers to use PayPal for credit card transactions as an additional security measure. PayPal's parent company is a multi-billion dollar corporation traded on the New York Stock Exchange, and they provide additional guarantees for merchandise purchased through PayPal. By using PayPal as a credit card clearing house for all of your purchases from small businesses, you can ensure that only one company (PayPal) has your credit card information; this information is not available to Stan or to any other seller that you pay through PayPal. If you use a credit card and make your payment through PayPal, you are protected BOTH by your own credit card company AND by PayPal.
E-mail me at stan@tillotson.com or Return to Stan's Porcelain Home Page
Click here for additional information, including shipping charges and payment methods.